Intersection of Kinship Care and Culture: African & Caribbean Communities in America
April 12, 2023 - 2:00-3:30 pm ET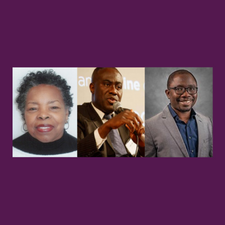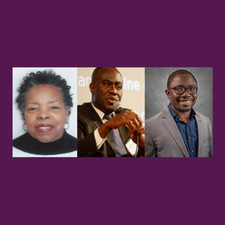 ---
Kinship care is a survival strategy that has historical significance for people of African descent because it is linked to a tradition of help and a broad base of support. For African and Caribbean families, the absence of clearly identified community entry points, support structures, culturally appropriate assessment tools, and professional development focusing on these communities has resulted in the lack of significant kinship services to these populations.
In this webinar, our panel will highlight the strengths, support needs, and service models for working with kinship families in African and Caribbean communities. Information presented will include:
Demographic profiles of these two groups
Definition of what "kinship care" means to these populations
Description of traditional family patterns of these populations that include cultural dynamics and norms
Conflicts between Afrocentric and Eurocentric perspectives on kinship care
Identification of the best access points (locations and persons) for engagement and services that are culturally responsive to these kinship families
Suggestions for reframing policy and practice for kinship services for these populations
Our panelists:
Dr. Hadih Deedat is an Assistant Professor at West Chester University in Pennsylvania. He holds a doctoral degree in social work from Widener University. He taught various social work courses at Widener University and Delaware State University between 2014 and 2018. From 2012 to 2019, he was a full-time Clinical Screener/Family Crisis Therapist with the Office of Evidence-Based Practice (State of Delaware), working with children and youth in foster care to promote and advocate for better outcomes for that vulnerable population. Dr. Deedat's passion for advancing the overall well-being of children and youth in foster care saw him conduct his doctoral dissertation on foster care placement instability, utilizing the perspectives of foster care alumni who had had professional experience working with children and youth in foster care. He has a deep-seated research interest in child welfare. His other major research interests include immigrant and refugee welfare, evidence-based social work practice, and interdisciplinary public health and social work approaches.
Dr. Eric Edi is the President and COO of AFRICOM-Philly, the Coalition of African and Caribbean Immigrant Communities (AFRICOM). He is a former lecturer in the College of Sciences, Health and Liberal Arts at Philadelphia University, and Program Officer at the Solidarity Center. He is a native of Côte d'Ivoire, West Africa. With a Fulbright Scholarship he attended and graduated from Temple University (Class of 2005) with a PhD. Since being in the United States, Dr. Edi has shared his professional time between academia and community organizing among the growing African immigrant populations in Philadelphia. The Coalition of African and Caribbean Communities (AFRICOM) was organized and incorporated in Pennsylvania in May 2001. At the time of its creation, AFRICOM comprised members from 15 different African and Caribbean nationalities. The birth of the Coalition was a milestone achievement in the experience of African and Caribbean immigrants and refugees in Philadelphia. Since 2001, AFRICOM has grown into a leading advocacy, civic engagement, and collective power building organization.
Our moderator:
Dr. Anita Rogers is a Senior Fellow at Generations United and an advisor to the Grandfamilies & Kinship Support Network. Amongst her current projects with Generations United, she is providing technical assistance to eight kinship programs in Philadelphia, with the support of the William Penn Foundation. Throughout her career, Dr. Rogers has been involved with the delivery of education, civil rights, human services, reentry programming, violence prevention, victim assistance and mental health in varied capacities: administrator, fundraiser, program developer, evaluator, strategic planner, teacher, and trainer. Dr. Rogers coordinated a national mentoring project, Linking Lifetimes, in 11 American cities for high-risk youth, and a kinship support program, Grandma's Kids, under the Temple University Center for Intergenerational Learning which has served as a national model. As the first Executive Director of the Philadelphia Martin Luther King Center for Nonviolence, she worked closely with Coretta Scott King and other civil rights icons. Dr. Rogers initiated the first latter-day freedom rides taking youth from Philadelphia to southern civil rights historic cities/locations and arranged for them to meet with notable and unsung heroes of the movement. She earned a bachelor's degree in psychology from Temple University, a master's degree in special education from Antioch University, and a PhD in educational psychology from Temple University.
See More Upcoming Events