The Grandfamilies & Kinship Support Network (Network) is the first-ever national technical assistance center for those who serve grandfamilies and kinship families. The Network exists, free of charge, to offer a new way for government agencies and nonprofit organizations in states, tribes, and territories to collaborate and work across jurisdictional and systemic boundaries—all to improve supports and services for grandfamilies and kinship families. Our work is rooted in cultural competence and linguistically appropriate approaches and is fully accessible to people with disabilities.
How the Network Operates
With funding from a five-year cooperative agreement with the U.S. Department of Health and Human Services' Administration for Community Living (ACL), Generations United operates the Network with four managing partners: the National Caucus and Center on Black Aging, the National Indian Child Welfare Association, USAging, and ZERO TO THREE. A fifth partner, Child Trends, evaluates our work. Meet our Partners.
The nation's leading experts on kinship/grandfamilies, including those who bring the fundamental expertise of being a grandfamily member, are working together with our partners to improve services and supports for families. Meet our Subject Matter Experts.
Who the Network Supports
The Grandfamilies & Kinship Support Network will create lasting change for families around the country by connecting and supporting:
Policy and program leaders at government agencies in states, tribes, and territories within aging/elder/senior services, child welfare, disability, education, housing, nutrition, Medicaid and Medicare, and Temporary Assistance for Needy Families (TANF);
Kinship navigators; and
Leaders of nonprofit, community-based, and faith-based organizations focused on supporting grandfamilies and kinship families.
Join Us
Sign up to access all of the Network's supports, including interactive learning opportunities, a monthly newsletter, and other resources. You will learn from others, share your knowledge, and help create seamless kinship supports in your community – all free of charge.
Who the Network Impacts
While the Network is not designed to help individual kinship/grandfamilies with their specific cases, they will be at the core of our work, guiding and informing it. By targeting those organizations and providers that directly serve the families, the Network can help guide systemic reforms to better support kinship/grandfamilies now and into the future.
What the Network Can Do For You
You will learn from a nationwide network of your peers and access seamless support and resources from renowned experts with a wide range of subject matter knowledge—doctors, lawyers, caregivers, social workers, and policy and program experts across an array of fields. Together, they will holistically address the needs of kinship/grandfamilies and help improve all the key supports impacting them.
Network participants' knowledge-sharing will be documented and disseminated to increase everyone's collective capacity to serve. Participants will have the opportunity to access: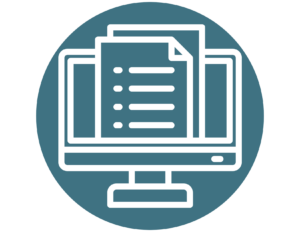 Resource Library
Our website's Resource Library serves as a hub for knowledge-sharing amongst professionals who work with kinship/ grandfamilies. Resources like toolkits, fact sheets, sample policies and more are available. Check back regularly to discover newly added content.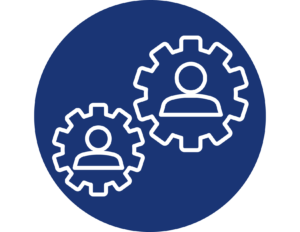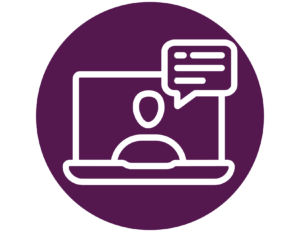 Webinars
The Network will host webinars led by our technical assistance staff, partners, and subject matter experts, focused on topics that will help system leaders and direct service professionals increase their expertise and enhance their services to kinship/grandfamilies.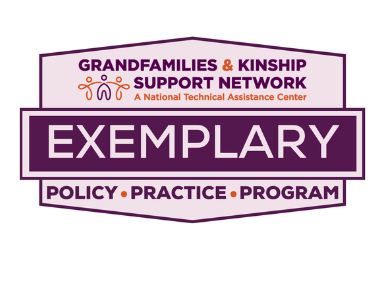 Elevating Exemplary Practices and Promoting Replication
The Network will designate kinship/grandfamilies policies, practices, and programs that are being used with success around the country as "exemplary." We will highlight them through how-to guides and webinars.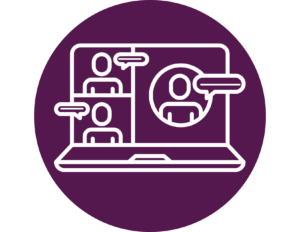 Learning Collaboratives and Listservs
We will facilitate ongoing peer learning by offering system leaders and professionals the opportunity to participate in learning collaborative virtual meetings and an email listserv. Participants can share challenges and problem solve by hearing about practices from others doing similar work.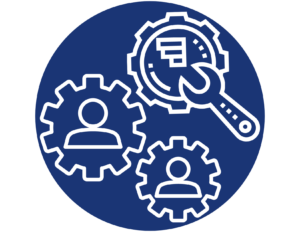 Holistic Technical Assistance
For jurisdictions that are ready for a larger investment of effort, the Network will help optimize collaborative approaches to improve services across multiple systems. Solutions will be replicable for others across the country.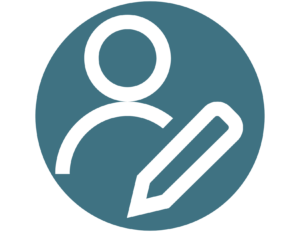 Sign up for the Network to follow our work and be notified of new resources and upcoming events.
View some of our First Year Feats and Second Year Successes
Access a downloadable two-pager that describes the Network.
If you have a question about research, practices, policies, or something else related to serving kinship/grandfamilies, you may use the Request Assistance button to submit a technical assistance request and someone from our technical assistance team will contact you to help.
---
The Grandfamilies & Kinship Support Network is supported by the Administration for Community Living (ACL), U.S. Department of Health and Human Services (HHS) as part of a financial assistance award totaling $9,950,000 with 95 percentage funded by ACL/HHS and $523,684 and 5 percentage funded by non-government sources. The contents are those of the authors and do not necessarily represent the official views of, nor an endorsement, by ACL/HHS, or the U.S. Government.