The Unique Dynamics of Shared/Co-Parenting in Kinship Families
March 14, 2023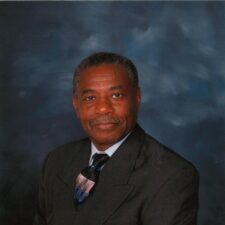 Download Criteria for Deciding to Co-shared Parenting in Kinship Families
---
Presented by Dr. Joseph Crumbley, Internationally Renowned Kinship Trainer & Consultant
Learn shared/co-parenting strategies that provide well-being, safety, and stability for children in kinship families, including how to:
Identify the strengths and benefits of shared parenting for the child, caregivers, and birth parents in kinship families.
Formulate prerequisites and criteria for assessing whether or not shared/co-parenting is feasible and in the best interest of the child and kinship family.
Develop strategies to elicit "buy-in" from caregivers and birth parents to engage in shared/co-parenting.
Identify barriers and approaches to minimize the challenges of shared parenting.
Provide caregivers with dialogues, guidelines, and roles for birth parents that promote and maintain shared/co-parenting.
This presentation is adapted from a training series Dr. Crumbley recently developed entitled The Inherent Strengths of Kinship Care. For information about the training, visit DrCrumbley.com.
About our Presenter: Dr. Joseph Crumbley is a nationally renowned kinship expert, with nearly 40 years of experience in private practice as a family therapist, trainer and consultant. His clinical experience includes kinship, adoption, transracial adoption, foster care, chemical dependency, couples therapy, and physical/sexual abuse. He has provided training and consultation nationally and internationally and consulted with Spaulding for Children, Casey Family Programs, Annie E. Casey Foundation, Brookdale Foundation, the Child Welfare League of America and the U.S. Department of Health and Human Services. Dr. Crumbley is now retired but continues to conduct keynotes and speaking engagements. He is serving as a Subject Matter Expert for the Grandfamilies & Kinship Support Network: A National Technical Assistance Center.
See More Upcoming Events