Network partner, the National Indian Child Welfare Association (NICWA), has created the Tribal Best Practices for Family Engagement Toolkit to inform professionals and systems that are engaging and supporting Indian families.
Traditionally, families were essential to the survival, well-being and the livelihood of tribal communities. Families served many roles in the community such as decision makers, protectors, teachers, hunters, gatherers, keepers of customary practices, and caregivers of elders and children. They watched over the community to ensure everyone was taken care of and safe. Families led vital community functions such as voting processes, ceremonial practices, and war parties. Tribal families maintained balance and harmony in community relying on strong values in cooperation, interdependence, and looking beyond one's self. Families have always been integral in how a tribal community functions, which speaks to the importance of family engagement. Family engagement in most tribal communities happens naturally through culturally motivated events, customs, or practices and it should follow a similar approach that builds on a community's strengths and resources.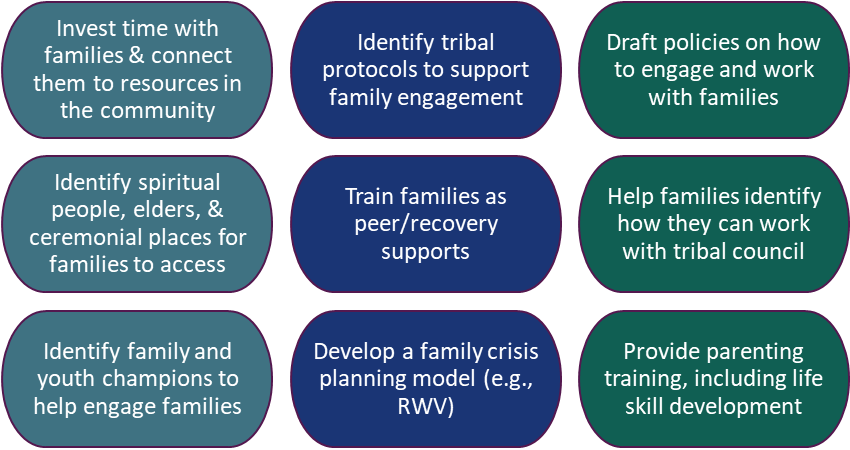 Download Tribal Best Practices.
More on This Topic