Technical Assistance Q&A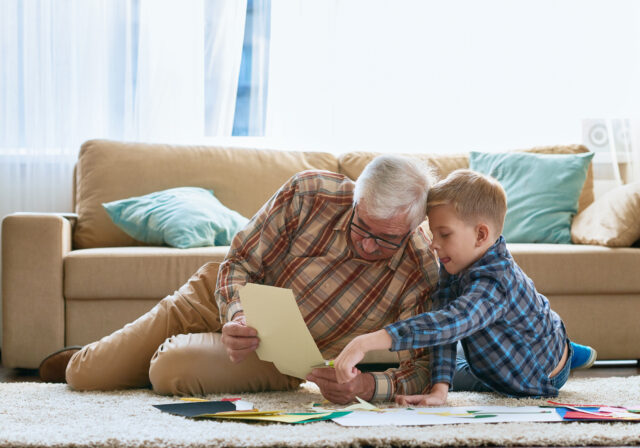 Here are some recent questions from the field that our technical assistance team has addressed. To request technical assistance, please complete our request form.
I'm the founder of a nonprofit providing support and assistance to kinship/grandfamilies. I'm looking for tools and resources when assistance is needed in accessing benefits like Temporary Assistance for Needy Families (TANF) and the Supplemental Nutrition Assistance Program (SNAP). Do you have information or guidance that we can share with families we serve?
Response:
On our website, you can find GrandFacts fact sheets for each state, DC, Puerto Rico, and the Virgin Islands. Each fact sheet is full of important information and organizations that serve grandparents and other relative caregivers. Thanks to the National Indian Child Welfare Association, two Tribal GrandFacts fact sheets are coming this Spring.
In November 2022, the Network hosted a webinar on Legal Relationships and Public Benefits. In this webinar, Ana Beltran, the director of the Network, and Heidi Redlich Epstein, Network subject matter expert and director of Kinship Policy and State Projects at the American Bar Association Center on Children and the Law, discussed general information about TANF and other benefits and shared a template that states can use to create a chart comparing TANF benefits for families involved in child welfare versus those who are not involved. Lastly, check out the SNAP fact sheet and other resources on the Network website
My state is looking to end the practice of referring parents to child support when a child is living with a relative and the relative caregiver wants to seek Temporary Assistance for Needy Families child-only financial support. Are there any states already doing this?
Response: Massachusetts grants good cause exemptions for assigning child support to the state to all kin caregivers applying for Temporary Assistance for Needy Families (TANF) child-only grants when the caregiver deems that pursuing child support is not in the best interest of the child. Review their state policy guidance for staff and the public. Learn more about the Massachusetts Department of Transitional Assistance's good cause exemptions and how they support kinship caregivers. Massachusetts leaders reviewed guidance from the following three sources to create their reform: a federal report called the "Section 8-Child Support Enforcement Program", the Penalty Performance Measures and Levels section of Part 305 of the U.S. Code, and a report entitled "Child Support Cooperation Requirements and Public Benefits Programs: An Overview of Issues and Recommendations for Change. Massachusetts also has an outreach flyer that may be useful examples for other jurisdictions.
---
Q: How can my state collect data to be more informed on the prevalence of youth in kinship families?
A. Utilize the CDC Youth Risk Behavior Surveillance System (YRBSS) to collect vital information about the health and well-being of youth in kinship care and foster care. By including questions in this survey about the youth's living arrangement, and whether they are living with kin or in foster care, each state will have data specific to these populations. Washington State has successfully added these questions to its survey and has gathered useful information to inform supports and services. It is an easy lift for any state to replicate.
---
Q: My organization is interested in developing respite services. Where should we begin?
A: A visit to the ARCH Respite website can provide resources of interest (some resources may need to be adapted to services for kinship/grandfamilies). Download the ARCH National Respite Guidelines free of charge, to provide some assistance in developing a high-quality respite service. You might also find the ARCH Respite Fact Sheets, which focus on the respite needs of specific populations, helpful as you consider the type of service you are planning to provide.